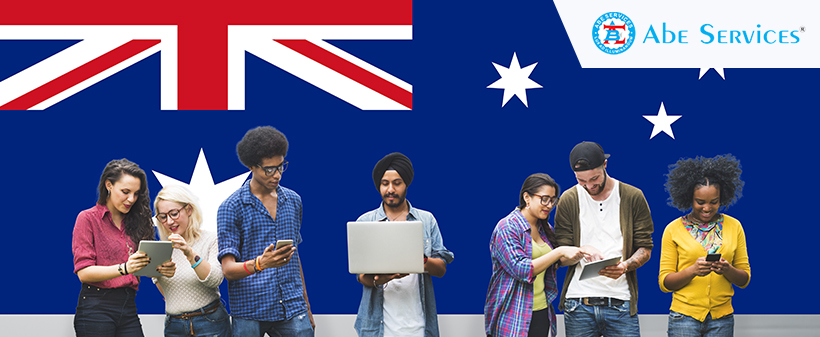 Tips While Applying for Student Visa in Australia
Have you identified your dream course? Which Australian city would you like to study in? If your answer to these questions is sorted, then it is time you started thinking about the process involved in submitting your application for a visa. However, there are some important factors to be considered when filling in your application for a student visa. They include choosing the best institution, determining character and health requirements, and providing proof of finances. It might seem to be a daunting task, but you easily ace the application process for a student visa by following the tips listed below.


#1: Get a clear picture of the requirements
Prior to beginning the application process, you should make sure that you will be able to do your studies in Australia. This is because you have to comply with a few requirements. These requirements include the following:
Financial stability – The Australian Government wants you to prove that you have the financial stability and can afford to live in Australia. It is therefore important that you have a clear idea of the financial requirements prior to applying.
Competency in the English language – You are required to have a strong grip on both spoken and written English if you want to study at a university in Australia and you need to prove the same. For more information on this, you can visit the Australian Government website.
Academic requirements – You might also be needed to meet certain grades as well as achievement requirements in order to gain admission for a specific course. The grade requirements may vary from one institution to another. You should, therefore, do proper research and even contact the institution, if required.


#2: Choose the institution wisely
In order for you to get a student visa to Australia, the institution where you wish to study needs to have a CRICOS registration. CRICOS expands to 'Commonwealth Register of Institutions and Courses for Overseas Students'. In simple terms, it is a list of education providers from Australia who recruit, enroll, and teach foreign students. You will have to check and ensure that the name of your institution figures on the list. Then you can be sure that it is a legitimate operation.


#3: Ensure the course chosen by you fits the requirements
You need to enroll for a full-time course that lasts for at least three months in order to obtain a student visa to Australia. In addition, you must have enrolled for a level of education as follows:
Primary school/high school
Short course
Training course and vocational education
Intensive English language course
Tertiary higher-education course
Post-graduate research
#4: Understand the application process
The requirements of different institutions are different when it comes to submitting applications to enroll for a course. For instance, some institutions might stipulate that you apply through one of their qualified agents. It is therefore highly recommended that you contact your chosen institution for complete information with regards to the requirements to be met well before starting your application process. This will help you to ensure that you are on the right track.


#5: Get your code prior to applying for a visa
Prior to applying for a student visa to Australia, you must have the Confirmation of Enrolment (CoE) from the institution that you have chosen for your study. You will have to provide the enrolment code in your visa application. It is  important to ensure that you have the CoE document with you before you start the visa application process.


#6: It pays to complete your health examination in advance
Prior to applying for a visa, the Australian Government requires you to get a health examination done. It is a good idea to get it done early so that you can avoid the need to go through it in a hurry or the risk of slowing down the application process. In this connection, it is important that you check out the official website of the Australian Government for more information with regards to the health examination.


#7: Health insurance is important
When it comes to health, it is important that you are covered by health insurance for the entire duration of your study in Australia. This is to make sure that all medical and hospitalization expenses are covered during the period of your stay in the country. If the institution you have chosen does not organize health insurance, you can opt for a provider of your own choice. It is recommended  to check with the institution before applying.


#8: Organize your documents
It is very important that you organize your documents well in advance. The Government of Australia has clearly listed out the documents to be submitted along with your application. They include English language requirements, financial records, and health insurance proof, among others. Organize all these documents well in advance so that you are sure of having everything you need prior to starting the application process.


#9: Check thoroughly
This is very important. It goes without saying that after completing your application you should read through once again to check for any errors. Otherwise, your visa application will be held up or even rejected because of simple errors.


#10: Prepare well for the interview
You will have to prepare well for the interview related to the issue of your student visa. It is a good idea to keep in mind the following tips when preparing for the interview:
You should know your application thoroughly, especially the Statement of Purposeas youwill be asked questions based on this.
Do some research and find out as to what kindofquestions are commonly asked. They often include questionsabout whyyou are choosing to study in Australia, what are your plans after completing your studies, and how you are planning to remain financially stable etc.
You can practice the interview with a friend or family member to formulate precise answers.
During the interview, you should display confidence. The immigration official will observe you and make sure that you will be able to confidently handle studies in Australia.

Get All Your Concerns Addressed
Interact With Our Expert Student Councellors Today