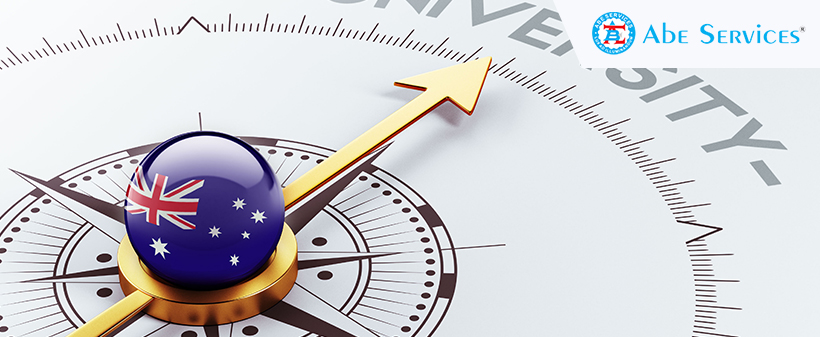 Top Universities in Australia
If you are planning to do your tertiary education in Australia, then you would need more information about the top universities in Australia so that you can make the best use of your time there. We have gleaned relevant information for you about the top universities Down Under so that your job of selecting the right place to study becomes easier. Read on to find out which of these is the most suitable one for you.


#1: University of Adelaide
Named as one of the best research-oriented universities in the Australian continent, it has also been able to maintain its position among the top 1% of universities worldwide. This university was set up in the year 1874 and is the third oldest university. The university fields world famous researchers as its faculty.
Located across four different campuses, each one has its own character and profile. The university boasts of an innovative culture and houses a well-stocked library which also provides a range of services to support both teaching and learning by the students. The university offers much more than just study. It presents opportunities for competitive sport and many streams of extra-curricular activities that aid in the personal growth of the students.


#2: Swinburne University of Technology (SUT)
Set up in the year 1908, Swinburne Institute of technology is ranked amongst the best 600 universities in the world. It is a non-profit institution for tertiary education in Hawthorn in Victoria. Other branches of Swinburne are located in Melbourne and Kuching. SUT offers a wide range of courses of study leading to pre-bachelor, bachelor, Masters and doctoral degrees.
With over 40000 students on the campus, the university also makes it possible for them to secure diplomas for a variety of courses. The institution is a multidisciplinary one with state-of-the-art departments in business, technology, design, science and innovation.
For securing admission into Swinburne, students' past academic records are checked. The university admits international students as well. The university provides housing facilities to students that require these services. SUT houses a vast library that is well stocked with databases, journals, and books. The library is accessible 24/7 and has Wi-Fi, printing, and study room facilities.


#3: Curtin University
Over 53 years old now, Curtin University was set up in the year 1966 and currently holds the 230th place in the world rankings. It is located in the suburbs of the city of Perth in Western Australia. The university has 5 campuses including one in Singapore. A large co-ed institution, the university offers different pre-bachelor courses (such as certificate, diploma courses and foundation degrees), and bachelor, master and doctorate degrees.
For students seeking admission to the university, the selection is based on entrance tests and students' past academic grades. This institution admits international students and houses over 25000 students.
The university is highly regarded for studies pertaining to mining and mineral engineering and earth and marine sciences. It is also famous for its departments in sports-related subjects too.
Curtin University is on the verge of transformation to a more dynamic campus (Greater Curtin 2030) replete with undergraduate and postgraduate students, entrepreneurs, researchers and businesses. The ultimate aim is interactive and collaborative learning among these entities.


#4: Australian Catholic University (ACU)
ACU boasts of 7 campuses around Australia, and one in Rome, Italy. It is a public university and has over 33000 students. It is very welcoming to international students with the results that students from over 160 countries study on its campuses.
The university functions in close contact with communities and industries enabling path-breaking research that is helpful to society. The university allows international students to apply for various courses and admission is based on past grades and academic records.
The university has over 30000 students studying various courses on its campuses. The campus houses a well-stocked library and has many sports facilities. The university also facilitates financial aids for deserving students.
The campus has different faculties for subjects related to education and arts, health sciences, law and business, theology and philosophy. The ACU Games is an annual sporting event that is famous among the student crowds.


#5: Deakin University
Named after the second Prime Minister of Australia, the Deakin University is a public university located in Victoria, Australia. This institution is among Australia's fastest-growing research institutions and is known to support world-class research.
The suburban campus was set up in the year of 1974 and was the fourth one in Victoria. This university has major faculties, namely, arts, education, business, law, health sciences, engineering and built environment.
The university is known for its four research institutes and 13 strategic research centres. The university has found a place within the top 100 universities in the world.  Deakin's MBA course is ranked among the top 200 such courses in the entire world.
Deakin University houses over 45000 students and is a public university. They provide housing facilities and provide financial aids to deserving students.


#6: James Cook University
This university was founded in the year 1970 and falls under the category of a non-profit public institution. This university boasts of many campuses in Australia and others in Singapore, Beijing, Mackay, Mt. Isa, Thursday Island, and Fiji.
Being the second-oldest university in Queensland, it is mainly a research and teaching institution. The main research departments in the campus are related to biodiversity, marine sciences, genetics and genomics, tourism and engineering among others. The university has been ranked within the top 400 academic universities in the world consistently.
James Cook University has over 21000 students enrolled in different courses. There are over 6500 international students that are included in this strength. The university offers both graduate and postgraduate courses in many subjects including medical and veterinary sciences.


#7: La Trobe University
Located in the suburbs of Melbourne, La Trobe University is a very large one with about 40000 students in attendance. The university offers undergraduate and postgraduate courses of study in different subjects that include Social Sciences, Arts, Commerce, Science, Health and Engineering.
The university is noted for its courses in the Arts and Humanities streams. It is ranked among the top universities in Australia and among the 200 best universities in the world for these subject courses. The selective admission policy allows students to be enrolled on the basis of their past grades/marks as well as an entrance examination.
This university is one of Australia's leading research universities for subjects such as microbiology, cell biology and veterinary sciences. It is also famous for its archaeology and historic studies departments.
The campus houses two art galleries that have major art collections with public access to the artworks remaining a priority.


#8: Flinders University
The Flinders University was established in the year 1966 making it over 50 years old. Located in the suburban districts of the city of Adelaide, it is ranked among the top 700 universities of the world.
The university's departments of medicine and humanities are ranked among the top ones in the nation. The university offers more than 160 courses in different subjects in the undergraduate and postgraduate divisions. The university also supports higher degree research supervision.
The university is equipped with the latest communication technologies facilitating face-to-face teaching and boasts of a well-stocked library with access to the latest books, research papers and journals.
The university is open to international students and provides on-campus housing to these students. The university also boasts of  many student sports teams that compete in local and international competitions.
You can get it touch with our team of experienced counsellors to find out more about these universities and seek assistance in choosing an institution that fits your needs best.



Get All Your Concerns Addressed
Interact With Our Expert Student Councellors Today