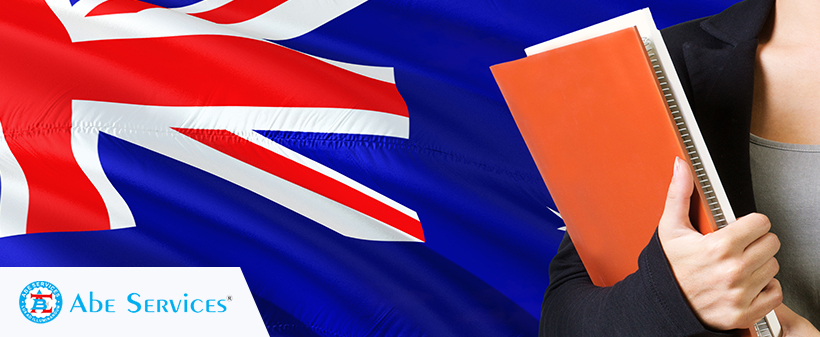 Top Courses To Study In Australia
International Students, Overseas Education, Study Abroad, Trending International Courses
Australia is one of the most preferred destinations for Indian students who go there to complete their tertiary education. This is not surprising as the continent fields some of the top-ranked institutions in the world for different subjects. With over 1100 institutions and over 43 universities, their infrastructure is well in place. The continent houses 7 out of the top 100 universities in the world. Their education system is very good and it holds the 14th rank in the world.
Any student looks at a number of factors before choosing a course of study. Like the area of interest and aptitude, the popularity of the course, job/career prospects, cost of tuition fees for the course, and ease of study, determining the course for study, there are many other factors as well.
Top Courses to Study in Australia
Today, any student chooses a course which allows them to gain practical experience in a global setup. Therefore some courses that are unique and are suited to specific countries of the world become popular. In Australia, the latest computing technology, business administration, tourism, sports management, mining and hospitality courses are therefore very famous. We have in this article detailed out some of the top courses to study in Australia in different subject areas that students can choose from.
#1: Business Analytics
This is a course that has gained popularity in recent times. Data analysts are in great demand all over the globe and hence the popularity of the subject. Other related subjects in this area include Marketing Analysis, Quantitative Methods, Statistical Programming, Data Visualization, Marketing Research, etc. The number of qualified professionals in this line is quite low. Data Scientists with business know-how and who in the subject realm are paid up to AUD 190000 per year according to estimates are only a few. This and related subjects are, therefore, offered by many of the top Australian universities.
#2: Computing and IT
IT is a big part of our lives today and Australian universities offer a number of courses in IT and related subjects. IT and communication technology are interrelated and are central to the operation of many industries and organizations of today. A majority of Australian universities have over hundreds related courses that the student can pick and choose from.
There are vocational, undergraduate and postgraduate courses in Computing, IT, and related topics. There are professional courses such as engineering and technology courses in these subjects. Ranging from computer systems engineering and architecture, there are applied areas such as AI, Data Science, Database Systems, Big Data, Telecommunications and IT, and software engineering among many others.
#3: Architecture
Including Diploma courses in building art and design, there are both undergraduate and postgraduate courses in Architecture and related subjects in a number of Australian universities. It is purported that professional architects are in high demand in Australia. Qualified architects in Australia earn up to AUD 80000 to AUD 120000 per annum.
Other related subjects that a student can pick are Town Planning, Interior and Spatial Design, Architectural Technology, Structural Engineering, etc. With ample career opportunities available for aspiring architects, this course is a popular one.
#4: Geology
Geologists study the earth, its metals and minerals, its compositions, formation of the Earth and its overall history. A bachelor's degree is often enough to start off work as a geologist and an advanced degree is required for research-related positions.
Subjects related to geology that a student can specialize in include Geoscience, Applied Geology, Geophysics, Earth Sciences, Hydrogeology, etc. There are Bachelor's and Master's level programs in Geology that are available in Australian universities. A qualified geologist makes close to AUD 120000 per annum. Experienced and qualified geologist earns much more, almost up to AUD 200000 per annum.
#5: Medical Science
There are many top-rated universities in Australia that offer medical science and related subjects as specializations. Some of them are the best in the world for their courses. Health Sciences and Medicine courses are available both in the public and private universities of Australia.
There are two kinds of medical degrees in Australia that a student can take up: a 4-year or 6-year course leading to an undergraduate or postgraduate medical degree. Australian medical schools are placed high in the world rankings. You can also take up related subjects like dentistry, biomedicine, biomedical engineering, etc.
#6: Social Work
A number of universities offer social work courses and related courses for those interested.. Related subjects in which candidates can specialize are Mental Health Practice, Community Services, Community Health, Human Services, etc. Undergraduate level courses and Master's level courses are on offer in many of the Australian Universities.
There are fixed salary scales for social workers; however, a fresh social worker can get paid up to AUD 25000 per annum and with some experience they can earn up to UD 40000 per annum.
#7: Business Management
For any student that wants to know how businesses work and operate, it is best to do a business administration course. This is a very well-developed field of study and many Australian institutions offer courses in Business Administration and Management as well as other related fields for international students.
As of now, there are over 80000 international students in business management and related subject courses. There are over 40000 postgraduate international students in this and related fields. The opportunities available and the salaries are dependent on the level of qualification and experience of the student.
Finance, Marketing, etc., are other related subjects that a student can pursue a degree in. There are vocational courses in these subjects that are available which lead to certification and diploma qualifications. The courses in business management related subjects are more expensive than other regular subjects.
The MBA market in Australia is worth AUD 500 million. The average cost of an MBA program is about $50000. There are over 20000 students that are currently doing an MBA course in Australia in over 30 business schools.
#8: Engineering
The top 3 institutions in Australia to study Engineering and allied subjects include the University of Melbourne, La Trobe University, and the Swinburne University. Many engineering specializations are offered by these institutions and the prerequisites are different. However, most commonly the student is expected to have a background in maths and physics prior to applying for a course in engineering.
There are both Bachelor's and Master's degree courses in engineering with various specializations. Many engineering courses offer basic subjects such as electrical, mechanical, civil, electronics and chemical. Specialized fields such as mining, railway and telecommunications streams are also available for study.
#9: Internet of Things
Though this is relatively a new subject of study, there are some courses that offer this subject as a course of study. This subject has a lot of pertinence in today's world and relates to the different equipment that makes use of sensors to collect data, communication networks, and applications of data analytics.
Many universities provide a course of study in IoT to make students future ready. Undergraduate and postgraduate courses with specializations in IoT and related subjects are available. Data Science, Big Data and AI are related subjects that a student can study. Experienced Data Scientists and IoT specialists can make close to AUD 200000 per annum in Australia.
#10: Allied Health Sciences
Allied health professionals include medical technologists, occupational therapists, speech therapists, pathologists, etc., among many others. Specializations in Health Sciences include subjects such as pharmacy, radiography, anatomy, epidemiology, physiology, etc., among others.
There are a number of Australian universities that offer these courses for study both at the undergraduate, associate degree and postgraduate levels. On completing the course, the jobs that students can get include Health Service Manager, Health Service Specialist, Medical Sales Representative, Radiographer, etc.
Allied Health Sciences professionals can get paid up to $50000 per annum at the entry level. Those with experience can expect to earn up to $ 100000 per annum.
#11: Construction and Urban Planning
With growing concerns about rapid urbanization, changing climate and other environmental issues taking centre stage, Construction, Urban Planning and other related courses are much in demand.
There are many undergraduate and postgraduate courses that Australian universities have on offer. Related subjects that students can take up include Urban Planning, City Planning, Construction Management, Infrastructure Management, Property Economics and many more. Experienced professionals earn close to AUD 60000 per annum.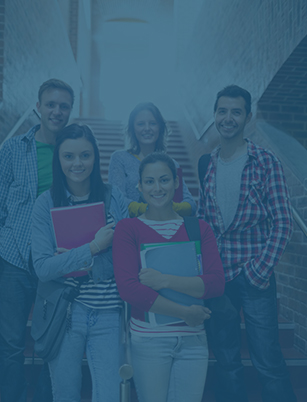 categories

Get All Your Concerns Addressed
Interact With Our Expert Student Councellors Today